Clinically Proven
Many cosmetic companies conduct clinical tests on cellulite creams and treatments that are little more than in-house, marketing campaigns. At Adonia Organics™, we use only the most scientifically respected independent labs to vigorously test our products for safety and efficacy, ensuring the highest standards for our products and our consumers.
Independent clinical trials were conducted by one of the top independent labs utilized by the cosmetic industry, AMA Laboratories. Adonia Organics LegTone™ Serum was tested on women from the ages of 26 to 57. The most sophisticated dermal evaluation devices evaluated the changes in the body appearance and Clinical Photo Image Technology measured and documented the exact change in appearance. They found: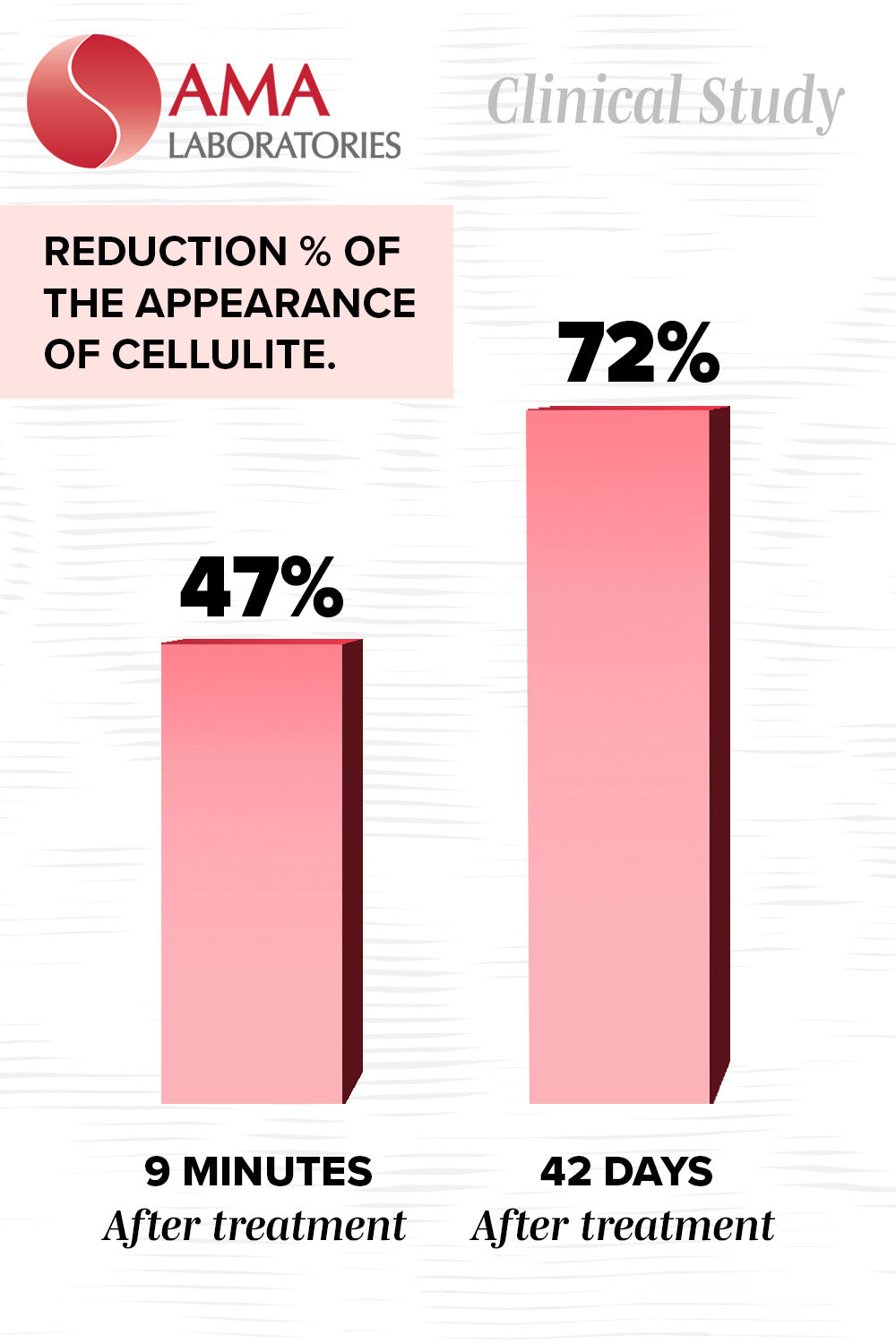 Within 9 minutes:
An average reduction of 47% in the appearance of cellulite in test subjects.
View clinical study
In the first 6 weeks
Long term results displayed a reduction in the appearance of cellulite of up to 72%.
View clinical study
"Adonia Legtone passed with flying colors"
In addition, Adonia Organics has submitted Adonia LegTone™ Serum to independent safety and regulatory testing within the beauty and medical industries in the USA and Europe. Adonia LegTone™ Serum passed with flying colors.
PASSED Safety/regulatory status in the USA and the European Union
PASSED Skin Irritation Study
Non-irritating formula
Gentle for all skin types
Paraben-, Cruelty-, Chemical-free
Plant Stem Cells (not human)
Safe & Natural
Never tested on animals
"As a physician and an active member of a renowned Anti-Aging Institution, I believe Adonia LegTone Serum is the future of cellulite treatment. The clinical results are impressive and it truly does work!"
- Dr. Mark Binette, Board Certified M.D.,
Active Member of the Age Management Medicine Group